COX-2 and Neville Yates...in Listener Mag.!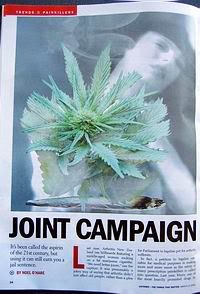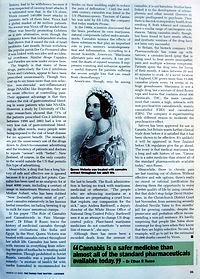 The highly regarded national weekly magazine LISTENER carried an interesting analysis of where COX-2 inhibitors and cannabis are linked.(12 march edition)
The core of the research is from Dr. of medicine, Ethan Russo - althought it usefuly explores how VIOXX and CELEBREX are related to inflammation and a large billboard see: "
Big Pharma vs Grannies Special Tea
" http://mildgreens.com/media/vioxx1.htm Sister Suzanne Aubert also gets a good mention (Maori Translater and Rongo, traditional medicine maker being beatified as a Saint) as does Queen Vic.
An interesting conclusion features the Neville Yates case, Judge David Holderness's sentencing while Big Pharma gets of scot free.
for JPG images for education purposes only see :
(health caution:these facsimile's have legislative implications)
http://img.photobucket.com/albums/v223/mildgreens/listener/ListenerMar12trends1.jpg
http://img.photobucket.com/albums/v223/mildgreens/listener/ListenerMar12trends2.jpg
View blog reactions