"Cannabinoids may therefore offer a therapeutic option in the treatment of highly invasive cancers. "
see
http://jnci.oxfordjournals.org/cgi/content/abstract/djm268v1
Inhibition of Cancer Cell Invasion by Cannabinoids via Increased Expression of Tissue Inhibitor of Matrix Metalloproteinases-1 / Robert Ramer, Burkhard Hinz
Institute of Toxicology and Pharmacology, University of Rostock, Rostock, Germany
Cannabinoids, in addition to having palliative benefits in cancer therapy, have been associated with anticarcinogenic effects. Although the antiproliferative activities of cannabinoids have been intensively investigated, little is known about their effects on tumor invasion.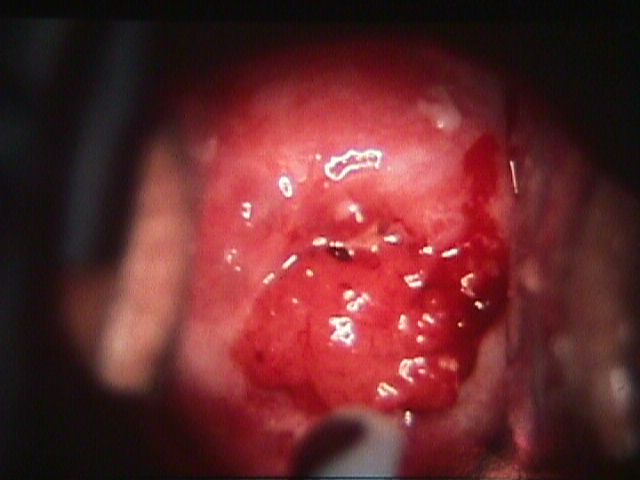 Example of a Invasive Squamous Cell Cancer, in this case on the cervix. Those at increased risk for cervical neoplasia include women with multiple sexual partners, HPV infection (particularly the high risk HPV types), cigarette smokers and those with impaired immune systems. There is more to Cannabis Therapuetics than just the emerging treatment research. The New Zealand Health Select Commitee in 1998 identified that the law surrounding cannabis was an imediment to broader health promotion issues. These include teen sexual health and other risk taking behavours notably binge alcohol and early tobacco uptake.

Blair Anderson
http://mildgreens.blogspot.com
Labels: cancer, cannabinoids, cannabis, medpot
View blog reactions