ENCOD: Thornton on Greed, fear and racism
Clifford Thornton (Efficacy)
developed his theory on the war on drugs as being based on three pillars: greed, fear and overt racism. (as presented in Vienna, see
ENCOD BULLETIN 40 - Encod.org
.)
Greed is found among most people who deal in drugs, but also among those who fight them, either as doctors, policemen or politicians: in the past 4 decades, almost 1 trillion dollars have been spent on drug related law enforcement in the USA alone.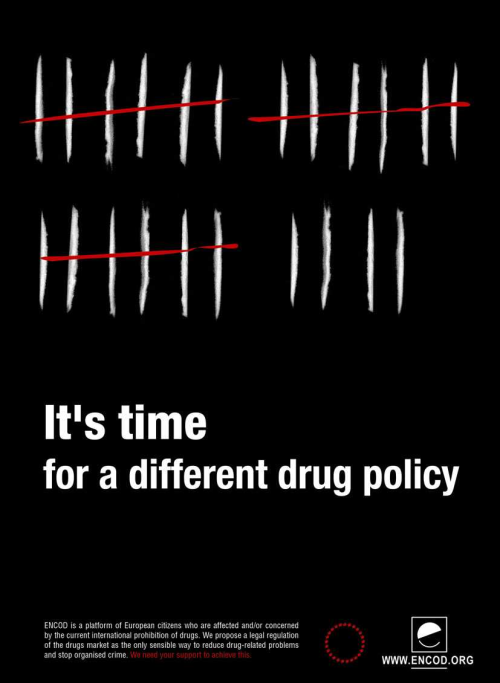 Fear is spread by those who exaggerate the dangers of drugs, but deliberately ignore the basic reasons why people wish to take them: to increase positive experiences or reduce negative ones.
And overt racism is what the war on drugs comes down to in practical terms: for instance in the US, where black people make up only 12 % of the population, they account for more than 50% of the prison population, 2/3 of whom are serving drug related sentences.
If the white population were affected by drug prohibition in the same way, it would not last long before a public outcry would demand its immediate end. But in the present situation, money is spent on repression instead of education and welfare, so a group of people are deliberately held in a corner where they have little alternative but to continue in disruptive lifestyles.
Labels: Efficacy, ENCOD, Prison Muster, racism, war on drugs
View blog reactions