Womens Health and Wellbeing "Buggered By Cannabis Law"
Womens Health and Wellbeing "Buggered By Cannabis Law" says advocate for political resolution.

The researchers stress that marijuana and alcohol are associated with unique adverse outcomes in teens. Outcomes differ by sex and race/ethnicity, and perception or experience of adverse outcomes may also be related to legal status and associated stigma.
Public health interventions may be more effective by focusing on prevention and harm reduction strategies for these drug-specific outcomes."We hope that the findings of this study will contribute to the ongoing d

ebate on marijuana policy and its perceived harm when compared to alcohol," concluded Dr. Palamar.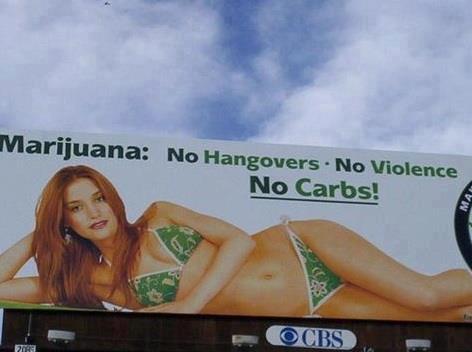 see Womans Health and Wellbeing "buggered by cannabis law" in the report at http://www.news-medical.net/news/20140901/Study-compares-harms-of-marijuana-use-with-alcohol-use.aspx
These sure are "unique adverse outcomes" - regular users caught in proportion to posession risk, a direct function of zero tolerance policing? under law..
Consider too the supply chain in New Zealand, largely friendly networks where Growers are at 100% risk, and perceptions of law 100% alienated.
Whereas: Cannabis consumers make good friends!
Alcohol consumers need to "Hang on to their mates!" (Canterbury District Health Board, Community and Public Health Poster)
This research sure makes a mockery of the longheld attitude within Healthy Christchurch, clearly inconsistent with 'all voices at the table' Ottawa Charter principles.
Perhaps the authors comments on cannabis and its social ecology, adverse consequences and disabled health promotion has a higher relevance now.
Time to source and distribute some reality drug education to all New Zealand political candidates.... especially the ones who profess to care about the youth, who on this issue seemingly are happy we are doing enough!
Journalistic 'devils advocates' have long shaped the political dialog. [Hone's about turn questioned? Good lord media, is alcohol advertising paying your wages?]
Med Pot doesn't do justice to the argument. Emotionally yes, but the harms remain. This is the Justice to administer 'honestly' and the failure to resolve it, is the f'email/male scandal of the century. We should equally be embarrassed.... 'the stigma' and negative association with mental health is a travesty.
Although cannabis users did not differ from other substance users in terms of positive

psychotic symptoms, multivariate analysis revealed that they were significantly younger, less likely to use alcohol above safe limits, more likely to be of Black or Asian ethnicity, more likely to be noncompliant with antipsychotic medication, and had fewer negative symptoms than other substance users.
see http://www.news-medical.net/news/20130305/Quitting-cannabis-may-not-alleviate-psychosis.aspx
For the price of a free lunch, we could have best practice education and restore Labour's Class D 'all drug policy' -Restricting substances [regulations] are the required bottom line for heralding good governance, social stability and economic conservatism, without which our reality post 20th Sept will be a somnambulistic cactus cake.
Class D is the Stuff of Social Capital! The research is in, it is exonerative.
We have a choice, Stay Sick or Get Well Soon.
Social Ecology and Public Health
Blair Anderson http://mildgreens.blogspot.com
View blog reactions